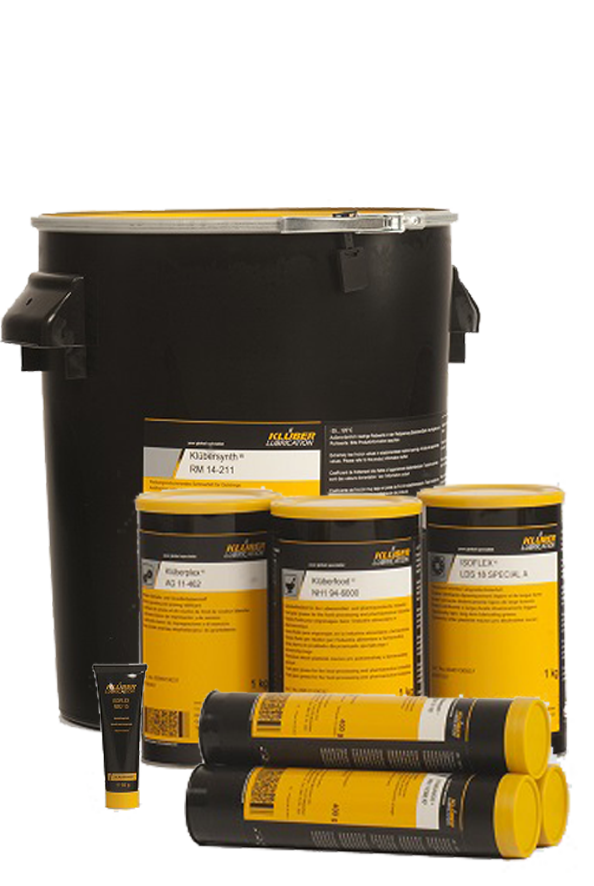 Description
ISOFLEX TOPAS NCA 5051 is a beige-coloured synthetic longterm grease which is homogenous and short-fibred. It consists of a synthetic hydrocarbon oil and a special calcium soap. ISOFLEX TOPAS NCA 5051 has a wide temperature range, is resistant to ageing and provides special corrosion protection. Its well-balanced texture and consistency ensures low and steady starting and running torques of the greased machine elements. ISOFLEX TOPAS NCA 5051 protects the friction points sufficiently from corrosion and is also suitable for plastic/steel and plastic/plastic material combinations.
Application
Owing to its good low-temperature characteristics, ISOFLEX TOPAS NCA 5051 is used in plain bearings in the automotive industry. It is also used to solve lubrication problems in control elements of the fuel feed and ignition system. ISOFLEX TOPAS NCA 5051 reliably protects small adjustment gears against wear throughout their service life. It ensures constant and low breakaway torques. The characteristics make ISOFLEX TOPAS NCA 5051 especially suitable for the lubrication of seals in pneumatic installations.
Application notes
ISOFLEX TOPAS NCA 5051 is easy to apply to the lubrication point by means of a brush or a common metering device. In gears it is applied with a dip-feed system. If the product is stored for a longer period of time, oil may collect at the surface due to the soft consistency. A homogenous texture is regained by mechanical stirring.
Benefits 
Synthetic long-term grease with a wide temperature range 
Especially low starting and running torque 
Lubricant film spreads particularly well 
Good protection against wear
Good anticorrosion properties
Resistant to ageing