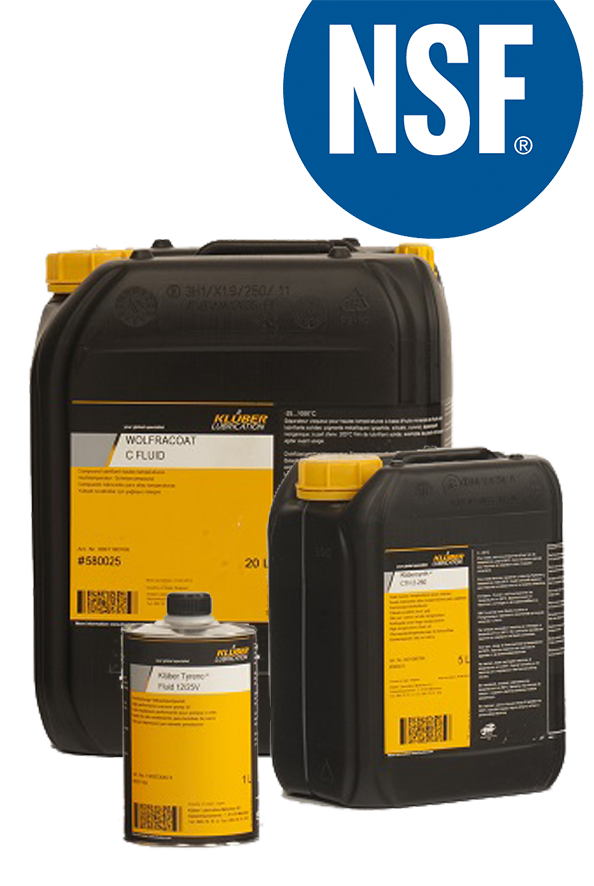 Description
Operators and OEMs of food machines have to meet constantly growing requirements: failure-free operation, reduced downtime and, most importantly, the prevention of food contamination. This cannot be fully attained with conventional chain oils. Klüberfood NH1 CX 4-220 is an efficient lubricant for chains operating at room temperature. Due to a unique combination of high-viscosity oil and carrier fluid, the oil is adhesive and at the same time has good penetration properties to extend relubrication intervals and achieve good chain life.
Application
Klüberfood NH1 CX 4-220 is a fully synthetic chain oil that was especially developed for the lubrication of overhead chains in slaughterhouses and meat production areas. It can also be used for applications in the chocolate industry or other food-processing sectors.
Application notes
This product can be applied by brush or through centralised lubrication systems. However, we recommend not to leave the oil in the centralised lubrication system for a long time without running. Relubrication should be performed at temperatures ​
Benefits
Good adhesiveness and penetration properties of the oil help avoid drip-off
Good antiwear behaviour of the oil leads to longer chain life
Easy application at room temperature – NSF H1 registration for increased process reliability
ISO 21469-certified - supports compliance with the hygienic requirements in your production plant.