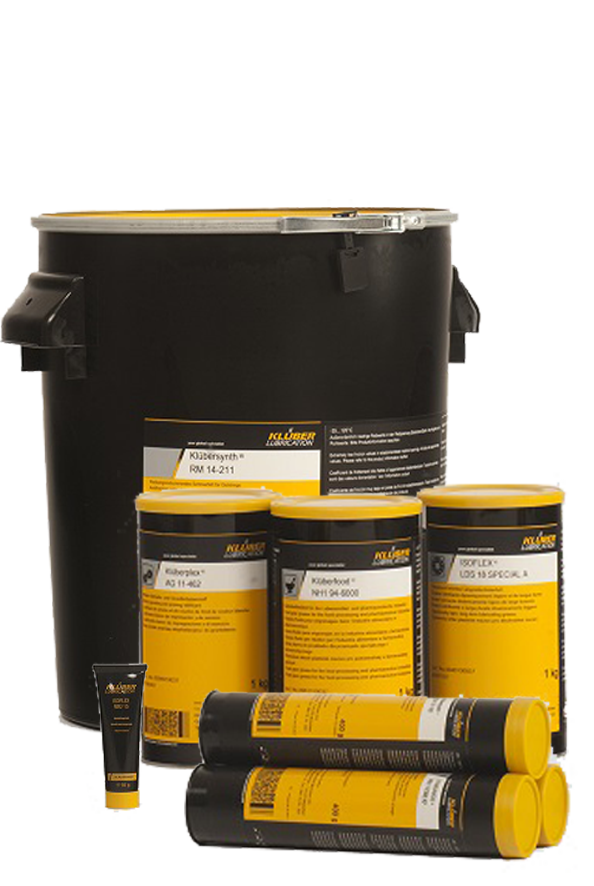 Description
Klübersynth BEP 72-82 is based on polyurea and ester oil. The special additives were chosen with a view to preventing premature bearing failure due to material fatigue, which often occurs at high temperatures combined with high speeds and vibrations. The service life of bearings is extended owing to the lubricant's excellent, long-term corrosion protection characteristics.
Application
Klübersynth BEP 72-82 was especially developed for rolling bearings typically used in motor vehicles. Due to its performance characteristics Klübersynth BEP 72-82 can be used for the lifetime lubrication of many bearings, e.g. belt tensioner bearings (with rotating outer ring), clutch release bearings, viscous coupling bearings, drive shaft bearings, radiator fan bearings as well as deep groove ball bearings used in various types of electric motors and in all other bearings subject to high speeds and loads.
Application notes
Klübersynth BEP 72-82 can be applied to the bearing by standard metering systems as well as by simple equipment such as brush, spatula or grease gun. Ideally, the bearing should be metallically blank. The product is normally suitable for central lubricating systems. Please note, however, that due to different system configurations and application conditions the pumpability of the product has to be confirmed with the system manufacturer for each individual application. We will be pleased to provide assistance in this matter. If an anticorrosive fluid has been applied prior to greasing, we recommend checking compatibility with the lubricant.
Benefits
Long service life of bearing due to special antiwear additives protecting against premature material fatigue as may be caused by vibrations, high temperatures and speeds
Protects against corrosion damage due to excellent additives